WHO AND WHAT IS X-SHUT?
General
Posted by: SSK Military Industries, Inc. 2 years ago
X-Shut has been a consistent revolutionary in attachment gear and safety engineering for nearly 20 years. At SSK, we're proud to not only carry the full spectrum of X-Shut civilian and military skydiving products and accessories, but to also witness their exponential growth and expansion beyond our field.
Here, we'll dig into the brain behind the brand and explore a few of the limitless ways X-Shut can help you level up. Check it –
The Power of Passion & Ingenuity
The founder and CEO of X-Shut is German mechanical engineer – and accomplished skydiver – Martin Schührer. Martin is modest when it comes to both of his passions, but in truth he's somewhat of a giant in both arenas.
For starters, his skydiving logbook is bursting at the seams. He has 2,500 jumps, competes on a 4-way RW team, and is a tandem and AFF instructor. As an experienced mechanical designer, Martin has been dedicated to the development and production of reliable lifesaving equipment for the better part of three decades.
In 2004, Martin harnessed together his profession with his passion and established MS Safety. First to be manufactured under his new company was Martin's exceptionally engineered X-Shut BASE and CROSS attachment system.
Locked & Loaded
Martin intended his invention to be a game changer for skydiving camera flyers. With the BASE and CROSS, gear would be locked into place and guaranteed not to budge … and then seamlessly detach. No more shaky footage or ill-secured (or long gone) gear.
And then Martin's idea caught fire.
The BASE and CROSS was swiftly seen as an asset in numerous sectors, including law enforcement, emergency response, medicine, the military, security, the automotive industry, aviation, and search and rescue.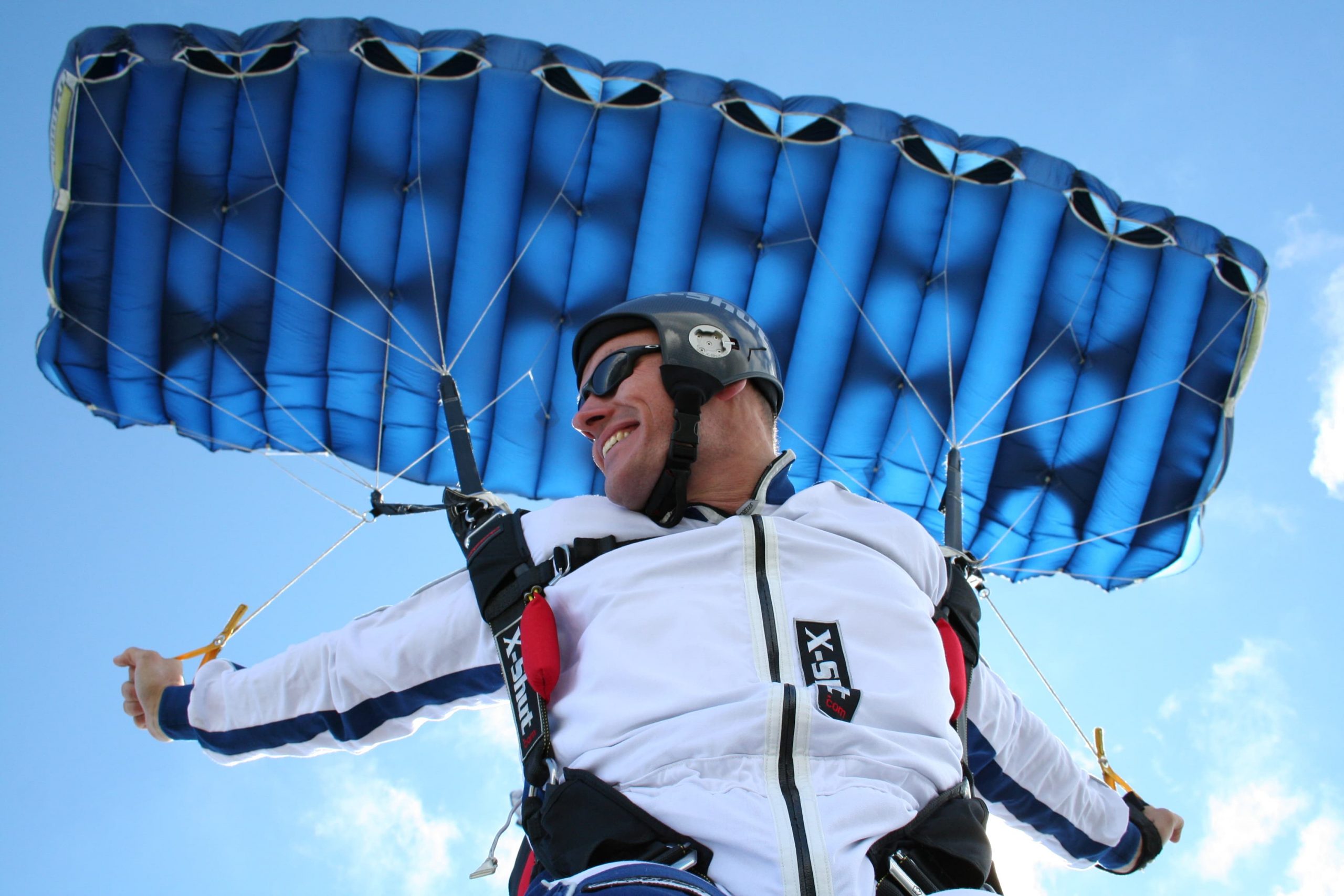 ENDLESS APPLICATIONS
Martin's aim was (and continues to be) to create sophisticated, fail-safe solutions that make work and play safer, as well as more efficient and productive. Today, X-Shut products and accessories are among those considered critical in missions, procedures and protocols that take place underwater, on marine vessels, on land and in the air.
As field-specific needs emerge, MS Safety collaborates with clients across the world to ideate, engineer and produce ideal attachment solutions of the highest caliber. All sample and series production is done in-house utilizing engineering expertise in metallurgy, polymer and plastic manipulation, and textiles.
If you want to secure one thing to another thing, and to enable quick release, the X-Shut team can figure out how.
THE BASE & CROSS
At the foundation of every X-Shut product, and prominently featured on every accessory, is the proprietary BASE and CROSS. Available in stainless steel, aluminum, bronze and titanium, the full X-Shut line is compatible and interchangeable.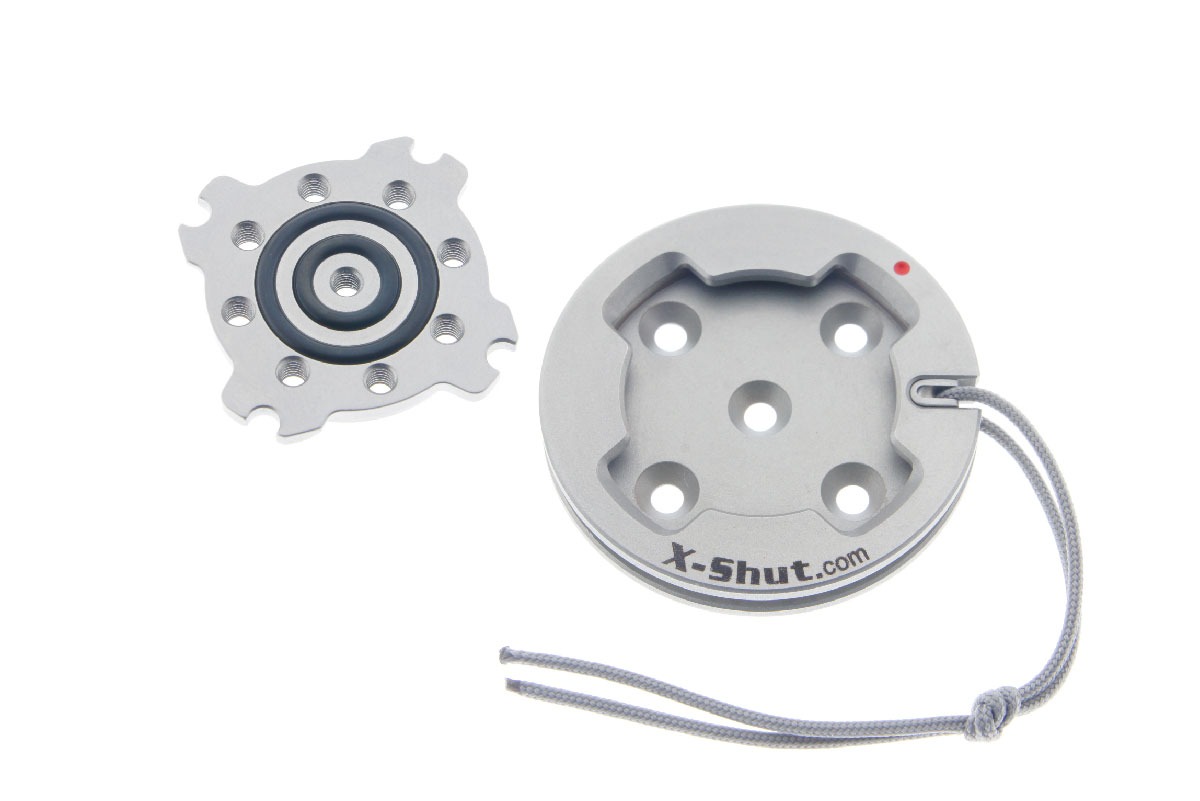 With just five screws, the compact X-Shut BASE can be securely mounted on flat or curved metal, carbon, plastic and wood surfaces, and on textiles, pipes and other surfaces. The BASE offers three quick-release options and three border options for maximal customization. As needs change, the BASE can be removed and remounted.

The CROSS is the BASE's counterpart. Installed directly onto a device or equipment component – such as a camera, GPS unit or flashlight – the CROSS is a permanent fixture. In cases where direct application is impossible, X-Shut offers a variety of housings, aluminum profiles and adapters to ensure a seamless fit.
X-SHUT BASICS
There are four essential X-Shut products – all of which are weather resistant:
With the X-Shut Spider, users benefit from modular, hands-free mobility. Attach one arm, or attach five – you have the freedom to design your optimal configuration. The Spider Cockpit, for example, enables HAHO operators to have unhindered access to requisite navigation equipment and other tactical gear.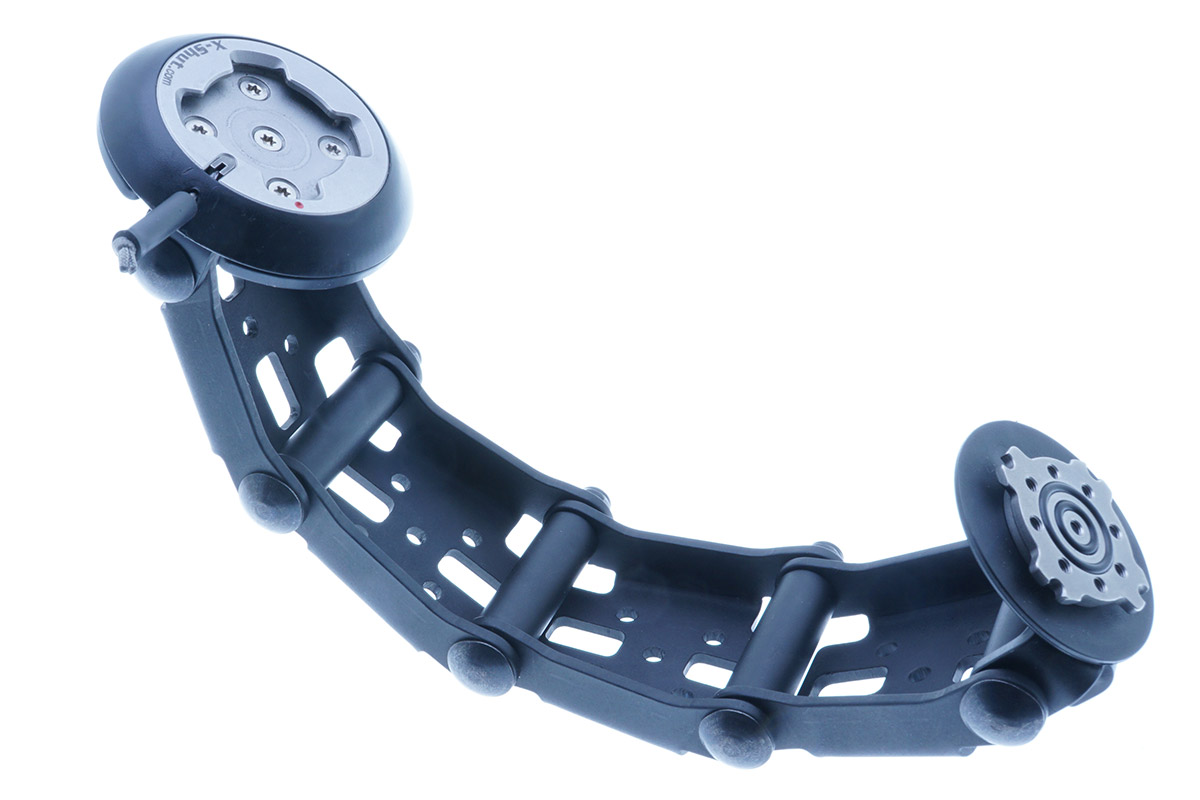 If many hands make light work, what about numerous mega-versatile arms that never tire?
No angle is off limits with the ultra-flexible X-Shut Snake holding tool for light-weight gear and essential devices. Common among our military clients is the Snake Cockpit which combines the Snake with a navigation board, keeping all essential HAHO instruments within reach.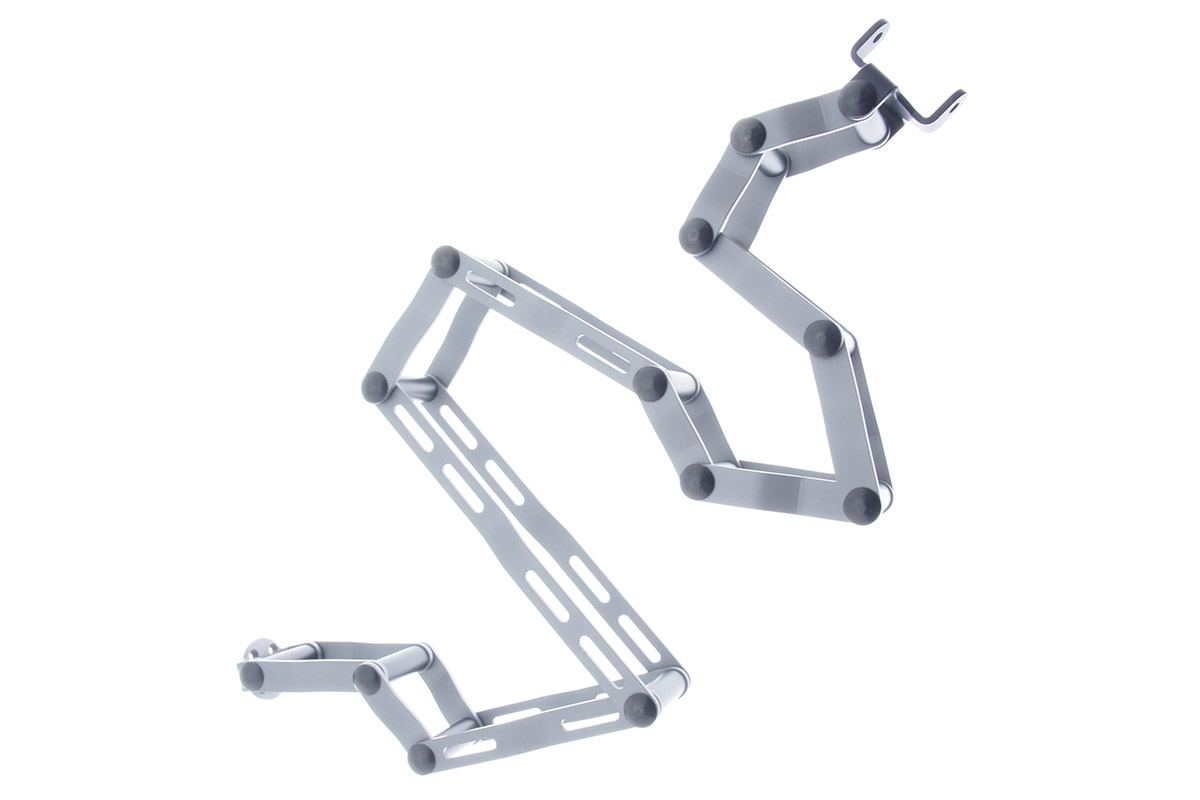 Put it to work and then fold it away. Boom.
With gold-plated electrical spring pin contacts and surfaces, the X-Shut Electro represents a product in a class of its own. It's super low-profile, supplies power to up to 11 devices, hides cables, attaches to almost anything and – of course – detaches on command.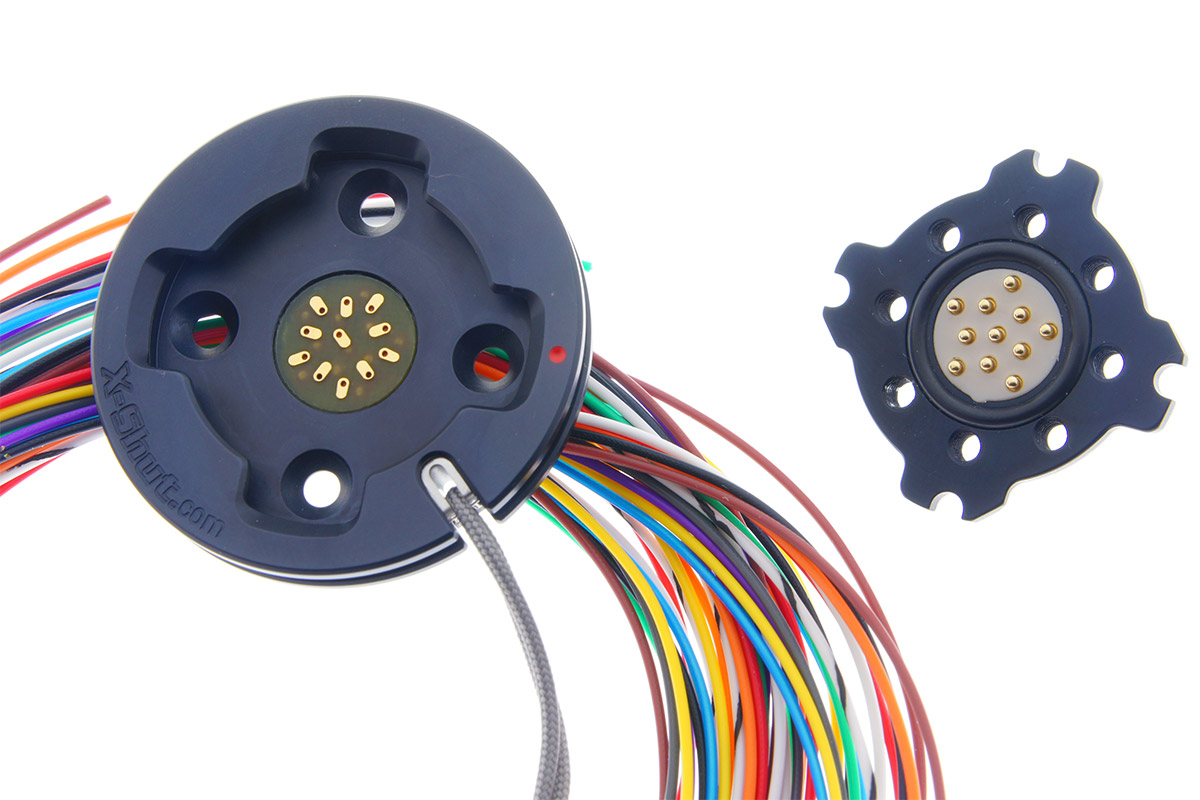 Genius.
X-Shut Camera Screw Cross
Both sport jumpers and tactical operators make use of the X-Shut Camera Screw Cross. It's machined to pair with a standard 1/4″-20 camera screw that, once installed, sits flush with the surface so it seamlessly attaches to the BASE. Special hardware prevents unthreading and shifting.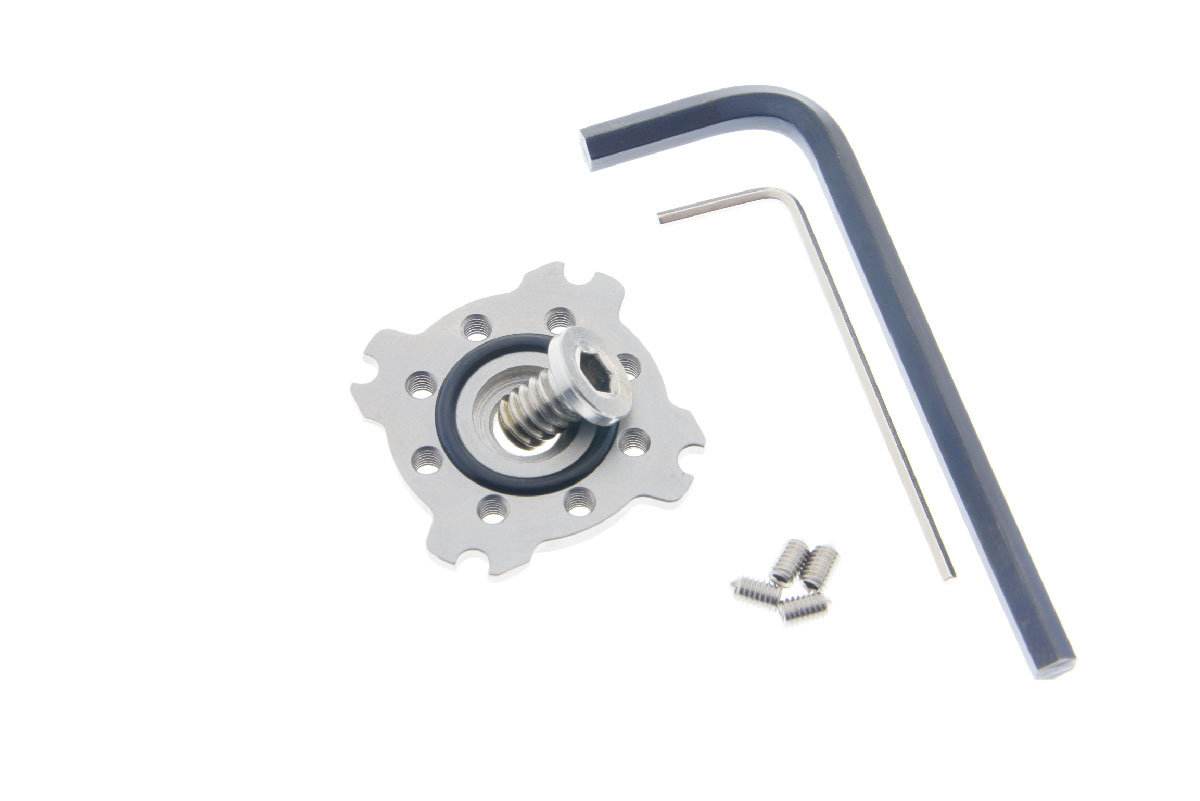 X-Shut Extras
From leg plates and MOLLE adaptors to round profiles and device mounts, X-Shut has engineered a number of accessories that employ their trademark BASE and CROSS system. Most popular among all skydivers are the Helmet Integration Kit, Hand Mount and the GoPro Attachment. 
Unique to military skydiving, though, is ParaTrack – a feat of engineering co-developed by SSK and MS Safety. ParaTrack offers tactical HAHO operators with a hyper-focused GPS navigation device that not only serves as a visible, reliable guide regardless of extreme temperatures, direct sunlight, wet or icy conditions, but it also auto-deletes all data following mission completion. The ParaTrack is rugged and durable, and has a long battery life so no one's left high and dry.
—
See how an X-Shut product or accessory will elevate your game? Spend some time with the X-Shut goodies on our sport or military pages and give us a holler if a custom-creation is better suited to your needs. You, our customer, are our priority … and MS Safety is committed to enriching and safeguarding the skydiving community. Connect with us!
You May Be Interested In: