PARASIM
Parachute Simulation Technology
Low Risk, High Impact Training
SSK and STI (Systems Technology, Inc.) have been mission-driven partners since the development of the PARASIM in 1999. Through seamless integration of STI's virtual reality and artificial intelligence software and our sophisticated physics-based hardware, operators:
Gain hands-on training with a variety of canopies
Experience hyper realistic input, including geo-specific terrain and real-time weather conditions
Navigate emergency egress and malfunction scenarios
Execute complex mission planning and intricate free fall maneuvers
PARASIM serves as the military's standard low-risk, high-impact and cost-effective training method for operators across the Army, Navy, Air Force and Marines.
SSK is proud to serve as one of STI's valued suppliers and manufacturing partners for PARASIM hardware components.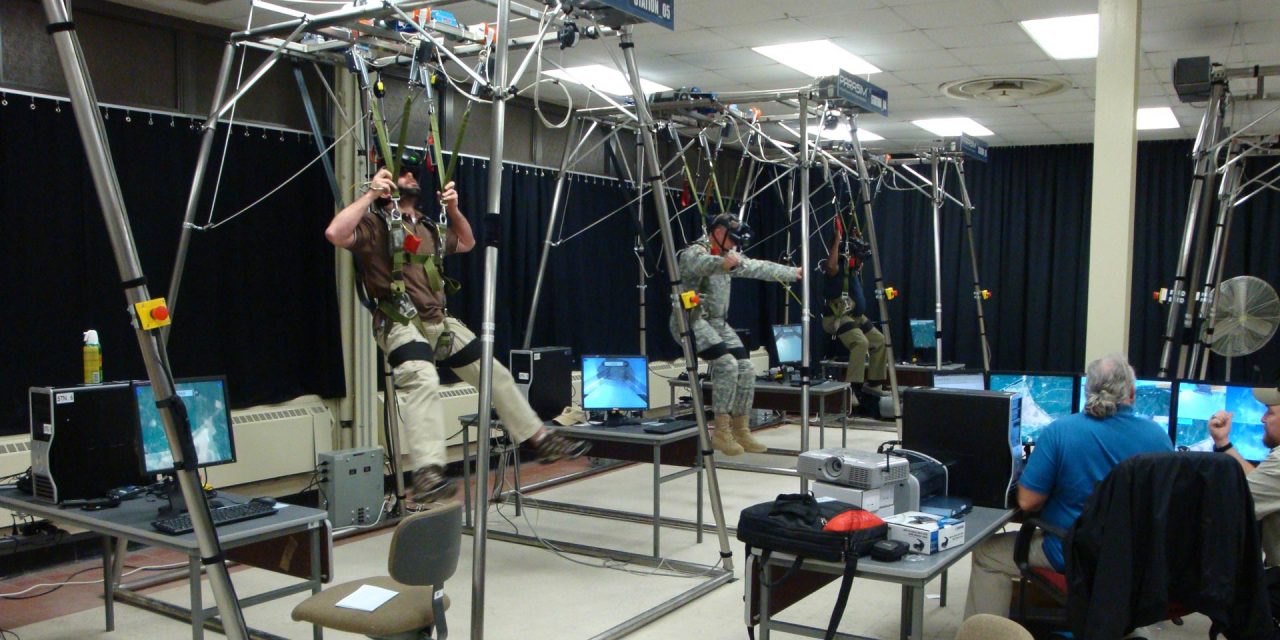 About STI
Systems Technology, Inc. has been a pioneer in land, sea and air vehicle innovation since 1957. Established by Irving Ashkenas and Duane "Mac" McRuer – both highly credentialed and internationally renowned engineers – STI is dedicated to safety and performance where machines and human operators (or autonomous systems) intersect.
Today, STI offers engineering consulting and develops simulation products and platforms for government agencies; private industry partners in the fields of aerospace, automotive, defense, energy, and astronomy; and within our country's most elite academic research communities.